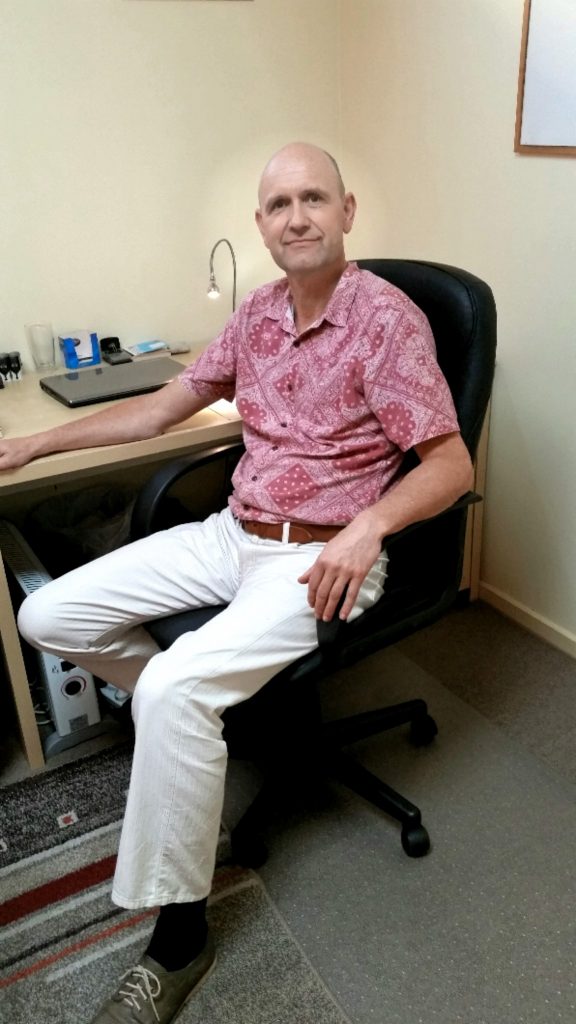 Training
After working in a bank in the country of my birth, Germany, I came to Australia in 1989. Initially, I trained and worked as Naturopath. Subsequently, I completed a Master degree in Counselling in 2003 and a Doctorate in Counselling in 2010. Furthermore, I completed training in Emotionally Focused Couple Therapy (EFT), Cognitive Behaviour Therapy (CBT) and Acceptance and Commitment Therapy (ACT) as part of ongoing professional development. Since 2017 I have been certified in EFT for couples, the only male therapist to be certified in Victoria (see aceft.com.au). I also work at Landscape of Life in Camberwell
Experience
From 2005 to 2008 I worked at Centacare in Adelaide as a Men's and Family Relationship Counsellor. After that I worked part time as a Health Coach and then as a Bereavement Counsellor in palliative care for SA Health. Since 2005 I have also been working part time in private practice.
As an educator I have tutored counselling students at UniSA. I also lectured Social Work students at Flinders University and Trainee Psychiatrists on Grief Counselling strategies. Additionally, I have presented workshops for Relationship Counsellors at several annual conferences of the Counselling Association of South Australia. Last year I conducted a series of Masterclasses for South Australian Relationship Counsellors on case conceptualization, emotions and power issues in relationships.
Personal Life
I have been happily married (well, happy most of the time) since 1991 and my wife and I have three adult children. While my professional training and experience is the backbone of my couple therapy, my personal experiences in a long term relationship and frequent, at times robust, discussions with my wife are the meat of real life experience. Similarly, it has provided me with a very good understanding of both a male and a female perspective of relationships. This has helped me to build a bridge between theory and practice.
Professional Membership